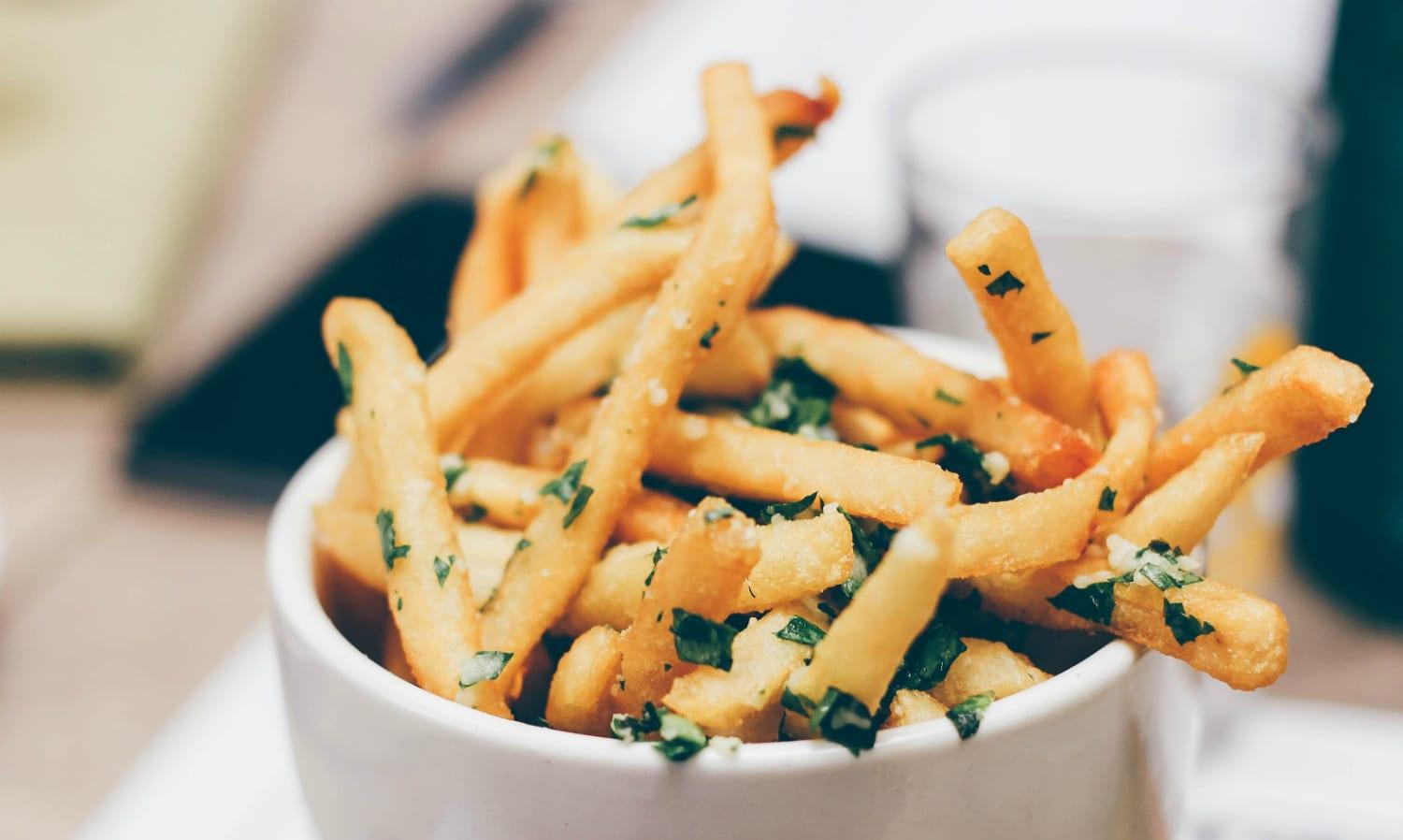 Friday the 13th July is French Fries Day
Some may see today, Friday the 13th, as unlucky…but on July 13th it's also National French Fries Day so we should all be jumping for crispy, potatoey joy!
July 13th is a day all about the humble potato and it's transformation into delicious French Fries, which can be enjoyed with a numerous amount of dishes, or simply on their own. Although we could easily name dozens of awesome restaurants and bars in Dublin Town that serve up a good portion of fries, we want you to really enjoy today with all the extras on top and so we've put together our Top 10 Spots to load up those delicious French Fries.
Eddie Rocket's – Cheese & Bacon Fries, €5.75 – South Anne Street / Parnell Street / O'Connell Street / Stephen's Green Shopping Centre / Jervis Shopping Centre
Bóbó's Gourmet Burger – Chubby chips, Homemade Chilli Beef Mince, Bóbó's Burger Sauce & Cheddar Cheese, €5.95 – Middle Abbey Street / Dame Street
P.MAC's – Aioli, Parmesan & Bacon Fries, €5 – Lower Stephen Street
WOWBurger – Garlic Butter Fries, €2.95; Chilli Fries, €3.95 – Wicklow Street
The Kingfisher – Proper Chips, Cheddar Cheese, Garlic Mayo & Juicy Bacon, €5 – Parnell Street
The Counter – Parmesan, Garlic Aioli, Rosemary & Parsley Fries, €6; Chili Cheese Fries, €6 – Suffolk Street
Featherblade – Beef Dripping Fries, €3.50 – Dawson Street
Rustic Stone – Pink Peppercorn & Rosemary Polenta Fries, €4.95 – South Great George's Street
Beshoff Bros – Classic Chips, €3 – Dame Street