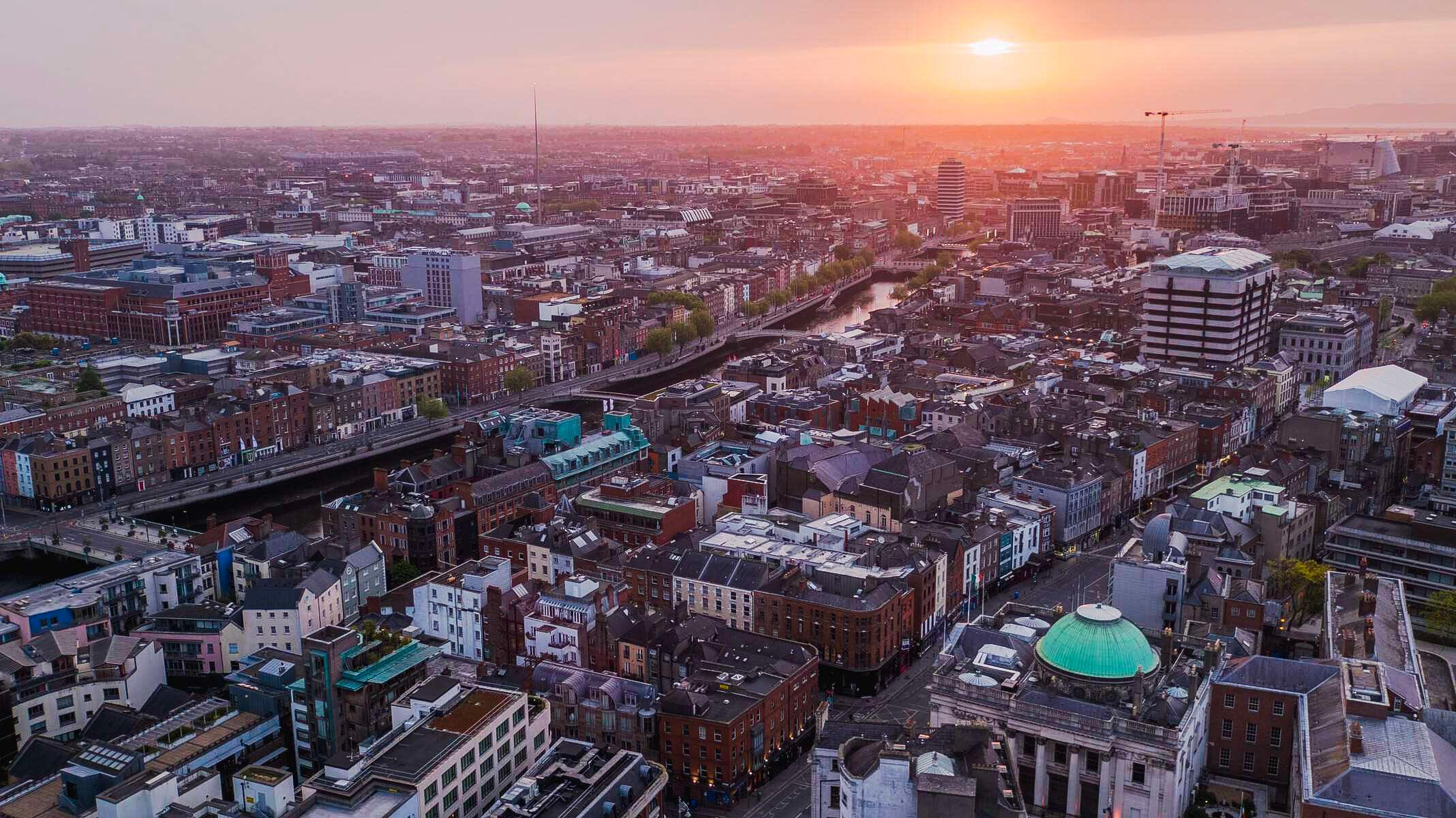 Who we are
DublinTown exists to highlight all that this city lovingly referred to as "Town" has to offer. It is an initiative between "We are DublinTown" formally known as Dublin City BID, local creative talent and city centre business owners.
DublinTown was created for both locals and visitors as a knowledgeable source of information for what you may be looking to do, see or visit in DublinTown. From shops to culture, stories to events, DublinTown has it all. Follow us on Instagram, Facebook, TikTok, and Twitter
Tá DublinTown ann, chun aird a tharraingt ar an chathair, ar a dtugtar 'Town', agus gach rud atá le tairiscint aige. Is tionscnamh é idir 'We are DublinTown', ar a dtugtar 'Dublin City BID' roimhe seo, agus buanna cruthaitheacha áitiúla agus úinéirí gnó i lár na cathrach.
Cruthaíodh DublinTown chun eolas a thabhairt go dtí muintir na háite agus cuairteoirí faoi rudaí le déanamh, le feiceal agus le cuairt a thabhairt i DublinTown. Ó siopaí go cultúr, scéalta go imeactaí, tá gach rud ag DublinTown. Lean muid ar Instagram, Facebook, TikTok, agus Twitter.
Contact Us / Glaoigh Orainn
If you would like to contact us, submit a story or feature for us to review, or to submit your portfolio to the Dublin Town team, please email tellus@dublintown.ie.
Más mian leat teaghmháil a dhéanamh linn, cuir isteach scéal nó gné, nó cuir isteach do punann go dtí an fhoireann DublinTown, seol ríomhphost go tellus@dublintown.ie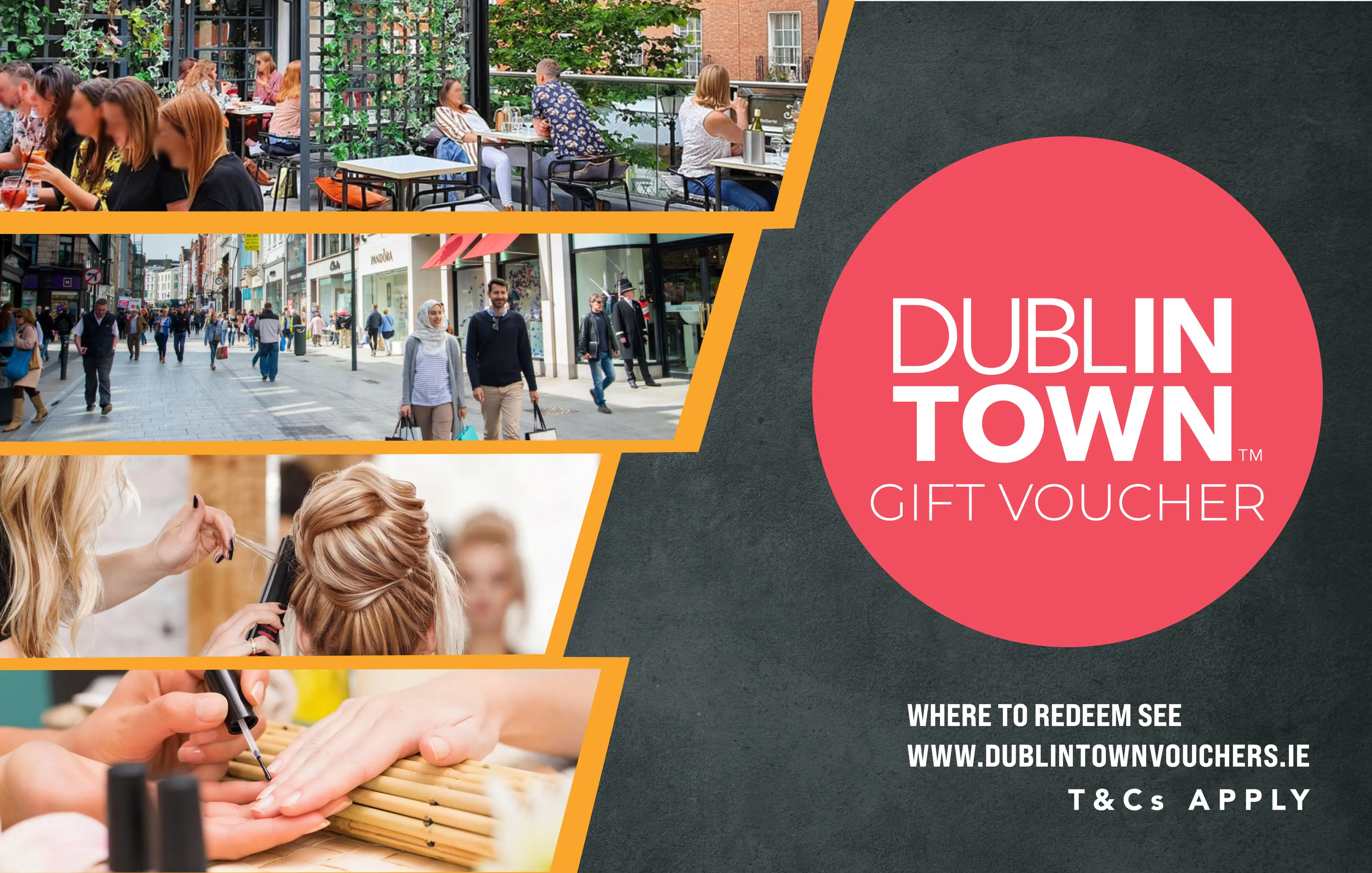 DublinTown Gift Vouchers / Dearbhán Bronntanais DublinTown
The perfect gift for anyone shopping or socialising in Dublin City Centre.
Buy Now