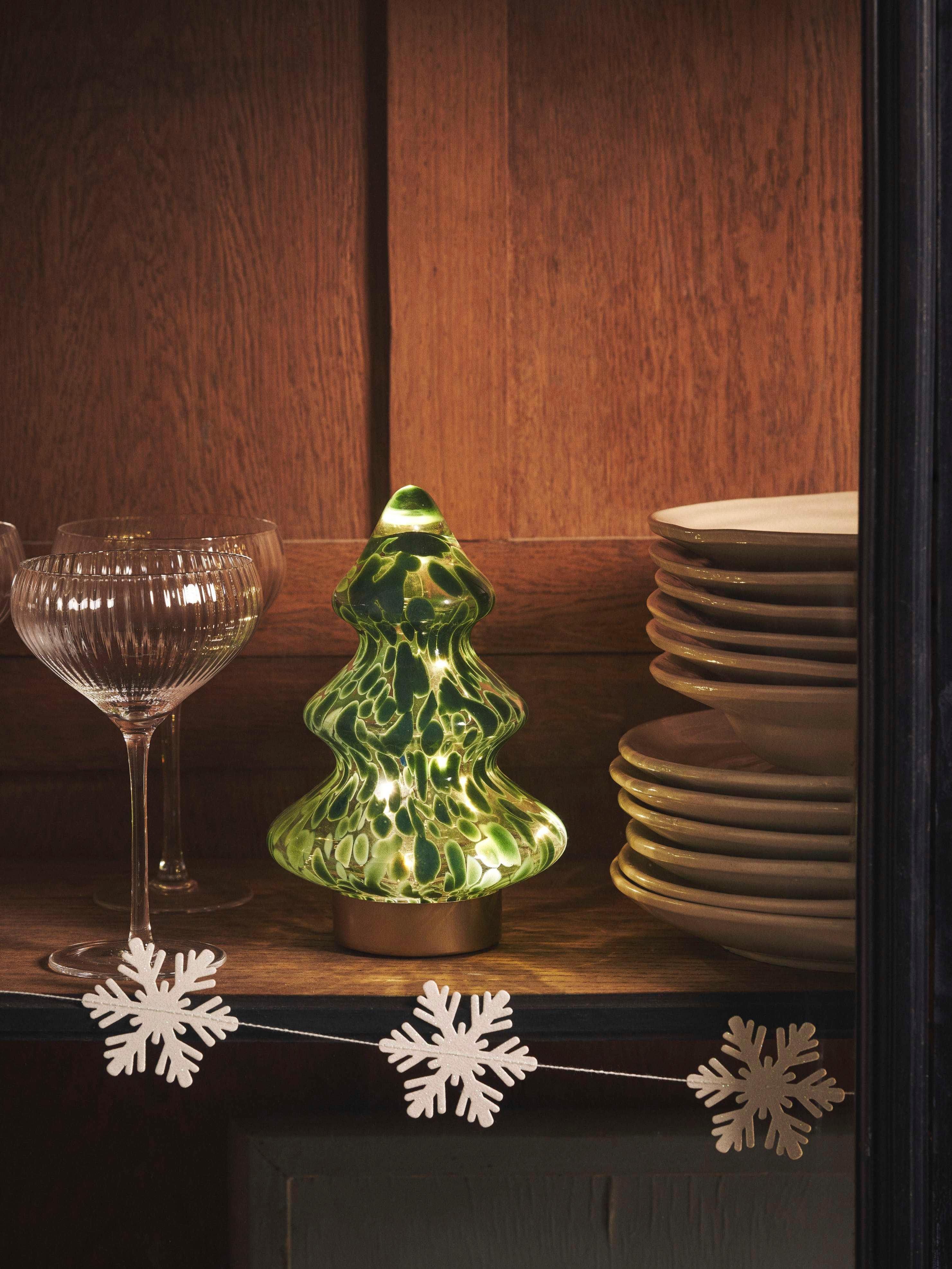 Søstrene Grene drop their latest festive themes from their Christmas 2023 Collection
Christmas is just around the corner, and Søstrene Grene continues to release a variety of themed items in stores each week to inspire festive creativity and joy within the home.  Søstrene Grene's most recent Christmas drops include baking for children and adults alike, novelties for the Christmas tree, gift wrapping ideas and items to help create a beautiful dining setting for all to enjoy and cherish.
About The Collection
Christmas gift-wrapping and advent calendar gifts at Søstrene Grene 2023
Søstrene Grene have gathered all you need for beautiful gift-wrapping. The selection also brings small and cosy gifts, perfect for the homemade advent calendar. Søstrene Grene also offers a wide selection of reusable gift-wrapping items such as fabric gift bags and gift-wrap, paper gift bags with ribbon, or self-adhesive closures, making it easy for the receiver to reuse the gift-wrapping afterwards. Furthermore, Søstrene Grene offers a wide selection of fabric and satin ribbon which the sisters make a virtue of encouraging the receiver to reuse.
True to tradition, Christmas at Søstrene Grene also includes a large selection of gift-wrapping paper in cute Christmas colours and prints. All Søstrene Grene's gift-wrapping paper is produced in Europe and is also FSC®-certified.
The sweet Christmas time – everything you need for your Christmas Baking 2023

With Christmas approaching, the days become sweeter, as everyone gathers in the kitchen for Christmas baking, children, and adults alike. Søstrene Grene launches a taste of Christmas with everything you need for your holiday baking. Explore the sisters' tools for creating all sorts of sweet treats, as well as storage and serving items to enjoy these delicacies throughout the entire holiday season. Get inspired to embark on new sweet adventures with the new baking and chocolate moulds and find beautiful and traditional baking utensils for creating your culinary masterpieces.
Among the novelties, you will find kitchen towels, potholders, and cookie tins in beautiful Christmas patterns that are both practical and decorative in your kitchen. And when it is time to serve your treats to your loved ones, you will naturally find elegant plates for Christmas goodies and lovely Christmas mugs for both children and adults.
Christmas magic in every detail – decorating the Christmas tree with Søstrene Grene
Søstrene Grene launches a wealth of new Christmas ornaments for the beloved tradition of decorating the Christmas tree. This year, Søstrene Grene introduces sparkling and whimsical decorations and ornaments that can add a personal touch to the Christmas tree.
When the Christmas tree is radiating in the light, the sisters invite you to explore the series of novelties, offering traditional Christmas decorations with a touch of modernity. Get inspired by glittering glass Christmas baubles and baubles of patterned paper, new fabric ornaments featuring classic Christmas motifs, and tree toppers that will shine from the top of the Christmas tree.
Cozy gatherings – Everything you will need for setting a magical Christmas table at Søstrene Grene
When we gather with our loved ones and family in the sweet Christmas season, the Christmas table is truly the heart of cozy get-togethers. Søstrene Grene launches everything you need to set a wonderful Christmas table down to the smallest details. Get inspired to set a magical Christmas table with the sisters' elegant Christmas dinnerware, textiles in classic Christmas colours, and table decorations featuring nostalgic Christmas motifs. Explore the Christmas novelties with modern colours that can be used for a spectacular New Year's celebration as well as throughout the year.
In this series of novelties, you are invited to the sisters' Christmas gathering, where Christmas tablecloths and runners adorn the table with matching cloth napkins, where sweet and savory Christmas treats are served on elegant platters, and where drinks are poured into beautiful, ribbed glasses.
All drops are available now in stores including George's Street Dublin 2, Dun Laoghaire, Cork, Limerick, Bangor, Belfast and Newry. You can also shop your favourite finds on the webstore here: https://sostrenegrene.com/ie