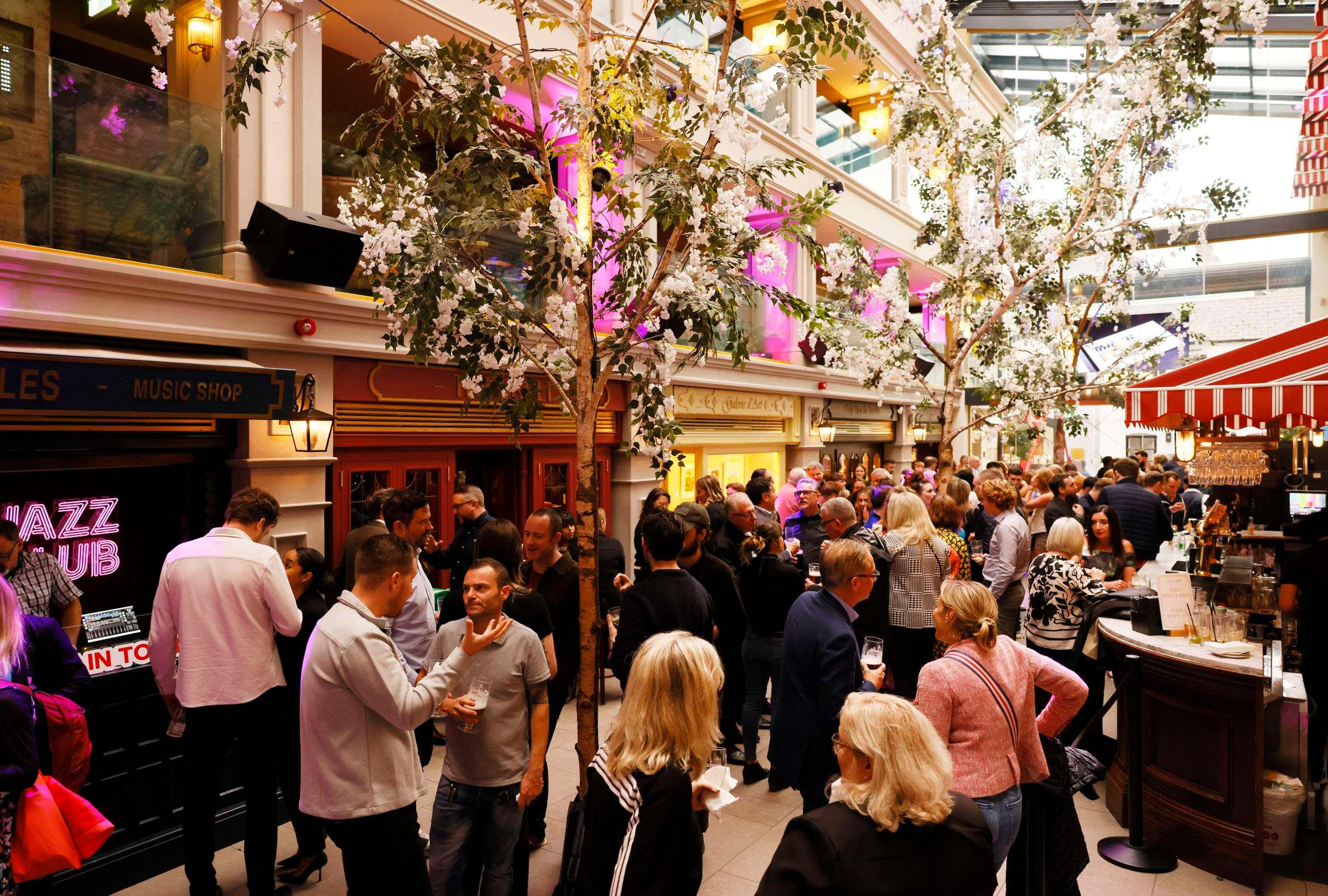 DublinTown's Website Launch Event at Cafe en Seine
DublinTown.ie – Your Ultimate Guide to Dublin City
DublinTown.ie, the leading online destination for all things Dublin, has unveiled a new and improved website, http://www.dublintown.ie/. Designed to entertain and inform locals and visitors alike, the site already welcomes online visitors from over 150 countries worldwide. To give Dublin the very best window to the world, the new site will be packed with new content and utilise the very latest technology to make it better and faster than ever.
Key highlights of the new DublinTown.ie include:
What's On: Stay up-to-date with Dublin's vibrant cultural scene by discovering the latest events, concerts, exhibitions, and happenings in the heart of the city
Shopping: Explore Dublin's diverse shopping scene, featuring well-known brands and hidden gems that make Dublin's retail experience unique
Food & Drink: Delve into Dublin's thriving food culture and find the hottest spots for every culinary craving, whether it's lunch, dinner, or a quick coffee fix
See & Do: Embark on a journey through Dublin's history, culture, and attractions, and unlock the secrets of this captivating city
Stories & Guides: Gain insider insights and local knowledge through engaging stories of the city's people and places, making your Dublin experience truly unforgettable
In addition to these features, DublinTown.ie showcases over 1,500 businesses, including the newest additions to the city's ever-evolving streetscape. Whether a seasoned Dubliner or a first-time visitor, DublinTown's website is now the perfect starting point to make the most of time spent in Dublin. Most popular searches in the past include topics as diverse as Christmas, Music, Santa, Comedy and Shoes!!! And Blog Posts that grabbed attention ranged from Healthy Places to Eat to Best Costume Shops!
"DublinTown.ie is more than a website; it's a reflection of the vibrant, dynamic city that Dublin has become," said Richard Guiney, CEO at DublinTown. "With the launch of our redesigned website, we aim to offer an enhanced experience to our users, making it easier than ever to explore and enjoy Dublin to its fullest. We're excited to continue being the leading platform for all things Dublin."
About DublinTown:
DublinTown.ie is an initiative by WeAreDublinTown, the collective voice of businesses in Dublin city centre, working to create a vibrant and welcoming city environment for all, with the mission is to promote and enhance Dublin city centre as the dynamic heart of Ireland's capital.
#DublinTown