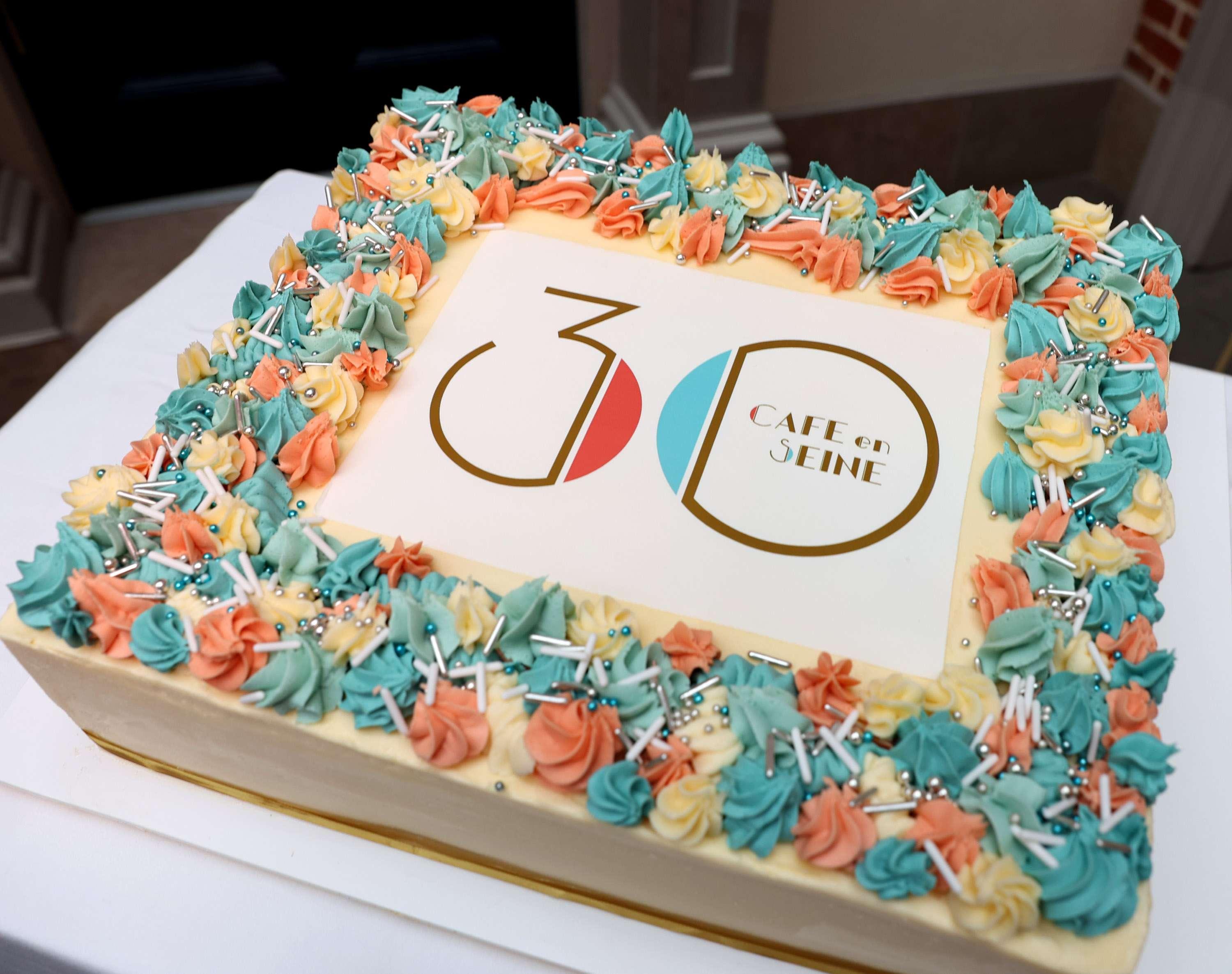 30 Years of Café en Seine: A Dublin Institution
Café en Seine; a staple of Dublin's social scene and a testament to the city's rich history and vibrant culture, celebrated 30 years in business this year. The iconic establishment has significantly evolved over the years, witnessing changes in the cityscape and society whilst preserving its icon status and timeless charm.
Café en Seine, a true gem in the Irish capital, opened its doors in 1993 on Dawson Street. Housed in a beautifully restored 18th-century building, it quickly became a beloved establishment, renowned for its stunning Art Deco interiors that transported patrons to a bygone era of glamour and luxury, wildly known for its bustling nightlife scene. As one of the most visually captivating venues in Dublin, Café en Seine's enduring appeal lies in its ability to balance tradition with innovation, creating an atmosphere that welcomes all generations as well playing host to an impressive array of celebrities and high profile guests from around the world over the past three decades.
As Dublin experienced the economic boom of the Celtic Tiger era in the late 1990s and early 2000s, Café en Seine became more than just a daytime destination for its clientele; it transformed into a lively cocktail bar and nightclub in the evenings. Its unique ambiance attracted a diverse crowd of Dubliners and tourists alike, making it a prominent fixture on the city's nightlife scene. The commitment and energy of its staff ensures our customers have the best possible experience creating new enduring memories and stories.
In 2018, Café en Seine underwent a dramatic renovation, marking a new chapter in its storied history. The extensive refurbishment aimed to preserve the timeless charm while introducing contemporary elements that elevated it to new heights of elegance and sophistication.
The redesigned interior still features Art Nouveau influences but with a modern twist. The iconic glass ceiling was preserved, allowing natural light to flood the space during the day. In the evening, Café en Seine continues to offer a lively nightlife experience with an impressive bar, live music, and an expansive dance floor. The renovation also saw the introduction of a new culinary concept as it expanded its food offering lead by Head Chef Stephen Gibson, presenting a diverse menu that celebrates Irish and European cuisines.
In the years following its renovation, Café en Seine has continued to thrive as a cherished Dublin institution. It stands as a shining example of how a Dublin business can overcome adversity on a global scale during the last thirty years through resilience, adaptability and innovation through embracing change and maintaining a relentless commitment to quality which has in-turn, made it an enduring favourite go-to for many in the heart of Dublin city.
"Café en Seine are proud to celebrate 30 years this year and our legacy in the Dublin City hospitality and nightlife industry", said David Murray, General Manager of Café en Seine.  "Innovation and five-star service have always been at the heart of everything we do, it's not magic, but hard work, focus and ambition that have made Café en Seine into the success story it is. The commitment and energy of our staff ensures our customers have the best possible experience creating new enduring memories and stories".
Whether you're savouring a gourmet meal, enjoying a cocktail with friends, or dancing the night away, Café en Seine promises an unforgettable experience that combines the best of Dublin's past and present.
Café en Seine; a Dublin institution that has stood the test of time.