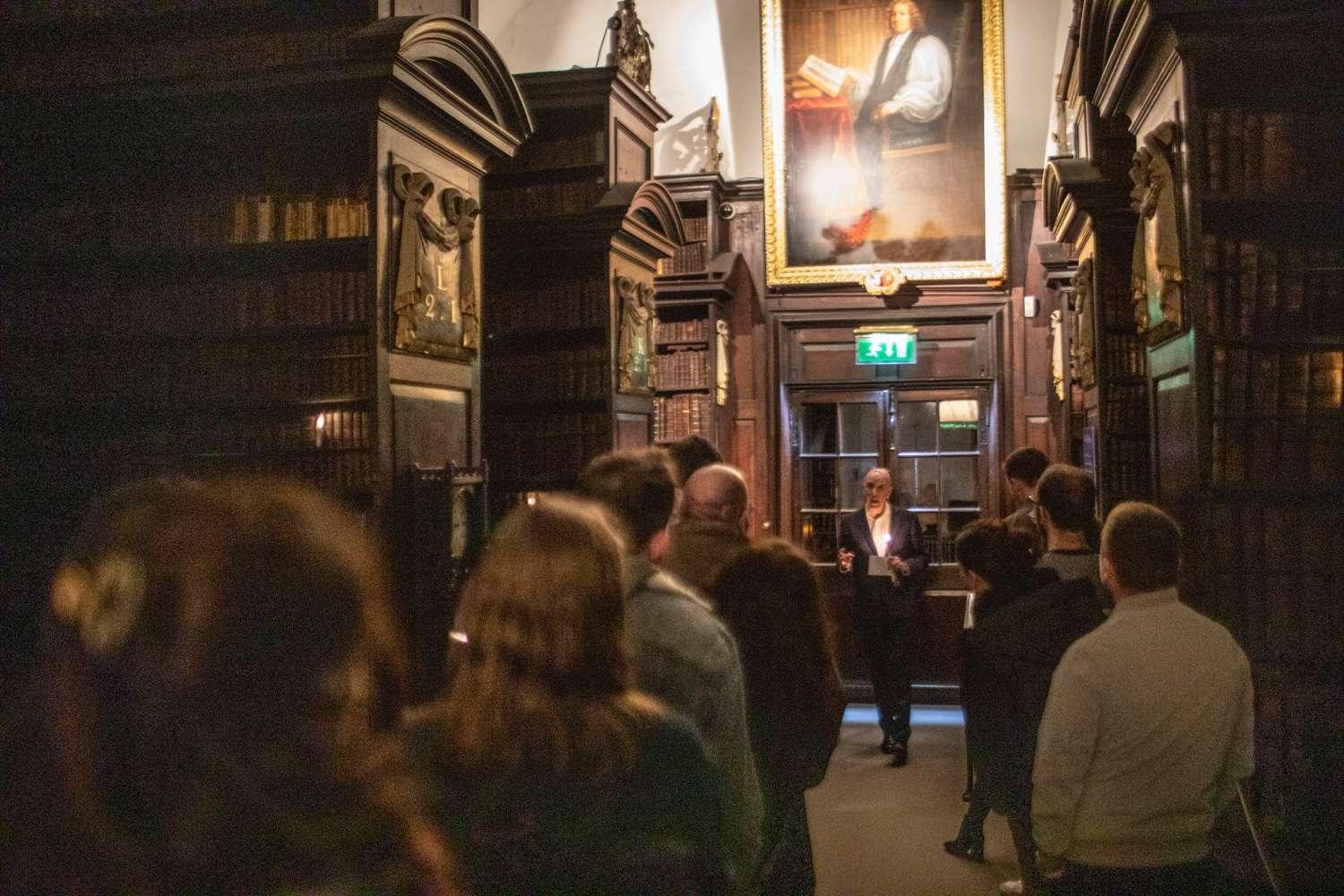 Dublin City Council Bram Stoker Festival Guide – Sunday
10.00am – 3.30pm 
Donal Fallon's Tour of Mount Jerome Cemetery
Join historian, author and host of the hugely-popular podcast Three Castles Burning Donal Fallon on this specially-commissioned walking tour of one of Dublin's most fascinating square miles: eternal home to one of the finest collections of Victorian memorials, tombs, vaults and crypts in Ireland.
11.am – 4.30pm 
Stokerland
Roll up, Roll up and enter Stokerland, a free, pop-up Victorian fun park for families and the eternally young. Now an annual festival highlight for Dubliners of all ages, it's the perfect family-fun-day out this October Bank Holiday weekend in Dublin.
With the stunning cathedral as a gothic backdrop, this ghoulish gathering features street theatre, a performance tent, free face-painting, a food market, Victorian funfair rides, macabre thrills and ghoulish games for everyone to enjoy.
1.00pm – 3.00pm 
Hands-on History: Malady, Mourning and Mystery
Museum educators will facilitate an interactive session with objects from the Museum's handling collection that reflect a history of life, disease and death.
Move out of the sun and into the Museum to learn all about how people fought illness and mourned losses in the Victorian era.
1.30pm – 4.15pm 
'A world full of miseries, and woes, and troubles': Life, Disease and Death in Collins Barracks.
Join a free tour with Museum guides to discover the chills, ills, and kills in Collins Barracks' 300-year long history.
Find out about the trials and tribulations of life as a soldier living in the Barracks from the 1700s until the late 1900s, with a focus on (ill) health, as well as the transition from one of Europe's oldest occupied Barracks into one of Ireland's National Museums.
2.00pm – 4.45pm 
Time To Vote, Warmbloods: Vampires Question Modern Art
On this comedy tour, your vampiric guides will present you with a range of modern works and old familiars, and seek your help in finally answering: "Do the Vampires Approve?"
Join Underthings, an improv and sketch duo, for this tour with a twist exclusively at Bram Stoker Festival.
2.00pm – 5.00pm 
Dissecting Dracula with Dacre Stoker
Join Dacre Stoker, internationally-acclaimed author and great grandnephew of Bram Stoker, the literary maestro behind the timeless classic, Dracula. At this interactive literary workshop, you'll unlock the secrets of Dracula's creation, dissecting rare, replica papers borrowed from esteemed libraries and archives worldwide.
6.30pm – 10.00pm 
Dracula: A Journey into Darkness
Enter the macabre world of Bram Stoker's Dracula at the Abbey Theatre this Hallowe'en, at a staged reading of the opening chapters to Bram Stoker's gothic horror masterpiece. Presented by Dublin City Council Bram Stoker Festival, this marks the first time Stoker's original text, that has captivated audiences for over a century, has been presented on our national stage.
Dracula: A Journey Into Darkness: A Staged Reading of Dracula Chapters 1 – 4, promises a night filled with suspense and punctuated with terror highlighting the literary brilliance of Stoker's gothic horror masterpiece.
6.30pm – 7.38pm 
I am NOT Legend with Live Score by Matthew Nolan
A film by Andrea Mastrovito. Score produced by Matthew Nolan (Guitar / electronics / synths) in collaboration with Kevin Murphy (cello) and Ceara Conway (vocals)
Bram Stoker Festival presents the Irish Live Premiere of this radical reimagining of the cult horror film Night of the Living Dead.
6.45pm – 7.50pm 
Revenant 
Revenant is a visceral, frightening theatrical experience, marrying elements of horror and suspense with deliciously dark comedy in a reflection on the choices we make in pursuit of success.
For more information visit https://www.bramstokerfestival.com/schedule/