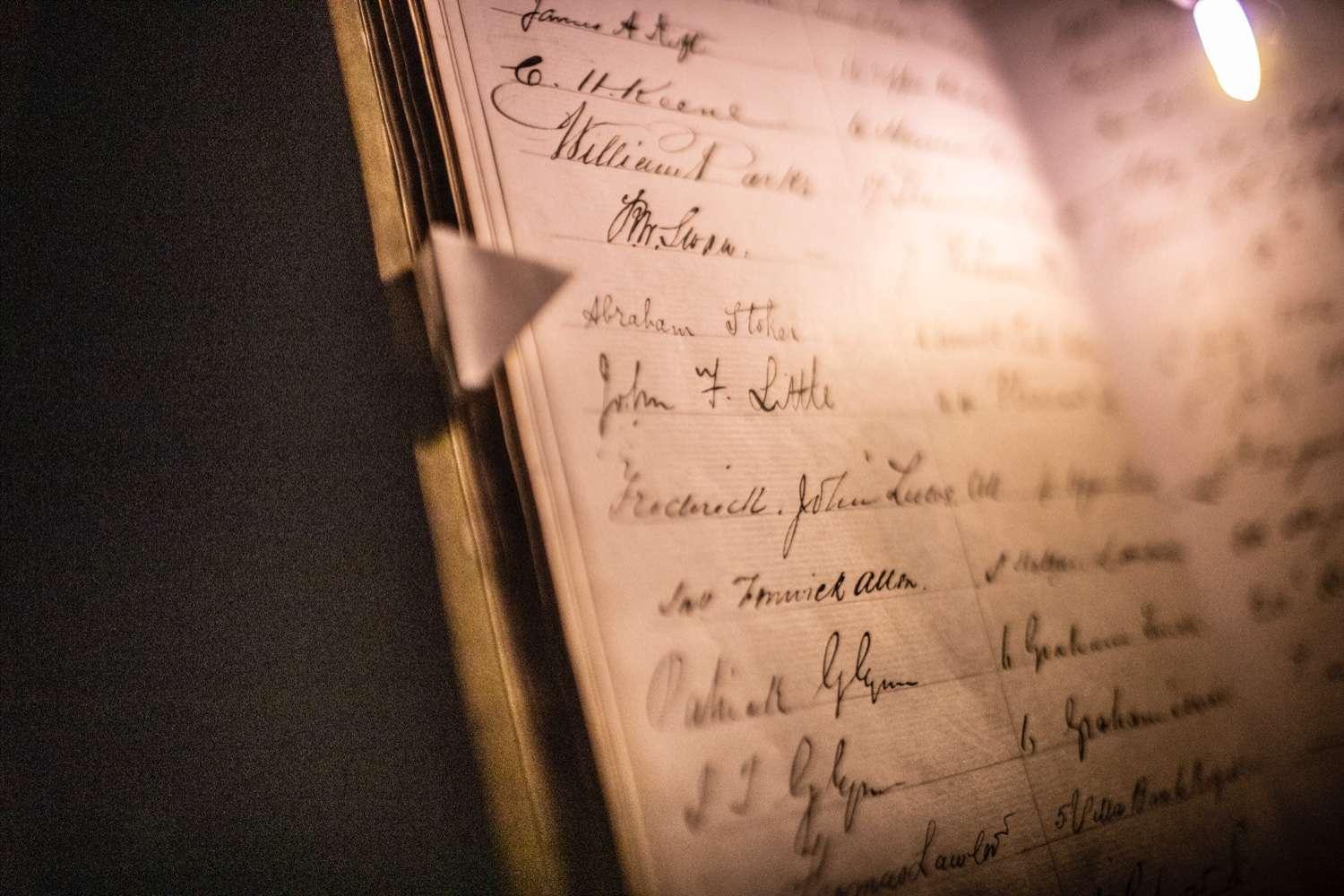 Dublin City Council Bram Stoker Festival Guide – Monday
10.00am – 1.00pm 
Dissecting Dracula with Dacre Stoker
Join Dacre Stoker, internationally-acclaimed author and great grandnephew of Bram Stoker, the literary maestro behind the timeless classic, Dracula. At this interactive literary workshop, you'll unlock the secrets of Dracula's creation, dissecting rare, replica papers borrowed from esteemed libraries and archives worldwide.
11.00am – 4.30pm 
Stokerland
Roll up, Roll up and enter Stokerland, a free, pop-up Victorian fun park for families and the eternally young. Now an annual festival highlight for Dubliners of all ages, it's the perfect family-fun-day out this October Bank Holiday weekend in Dublin.
With the stunning cathedral as a gothic backdrop, this ghoulish gathering features street theatre, a performance tent, free face-painting, a food market, Victorian funfair rides, macabre thrills and ghoulish games for everyone to enjoy.
2.00pm – 4.45pm
Time To Vote, Warmbloods: Vampires Question Modern Art
On this comedy tour, your vampiric guides will present you with a range of modern works and old familiars, and seek your help in finally answering: "Do the Vampires Approve?"
Join Underthings, an improv and sketch duo, for this tour with a twist exclusively at Bram Stoker Festival.
6.45 – 7.50pm 
Revenant 
Revenant is a visceral, frightening theatrical experience, marrying elements of horror and suspense with deliciously dark comedy in a reflection on the choices we make in pursuit of success.
7.00pm – 8.00pm 
Macnas Parade – Cnámha La Loba
We are thrilled to welcome world-renowned pioneers of imagination Macnas back to Dublin for a brand-new, haunting and hair-raising parade of otherworldly magic to close this year's festival.
Join Dubliners and visitors of all ages along city streets as dusk falls on Monday 30 October for Cnámha La Loba, an unforgettable spectacle that will transform the streets as day turns to night and darkness descends on Hallowe'en Eve.
For more information visit https://www.bramstokerfestival.com/schedule