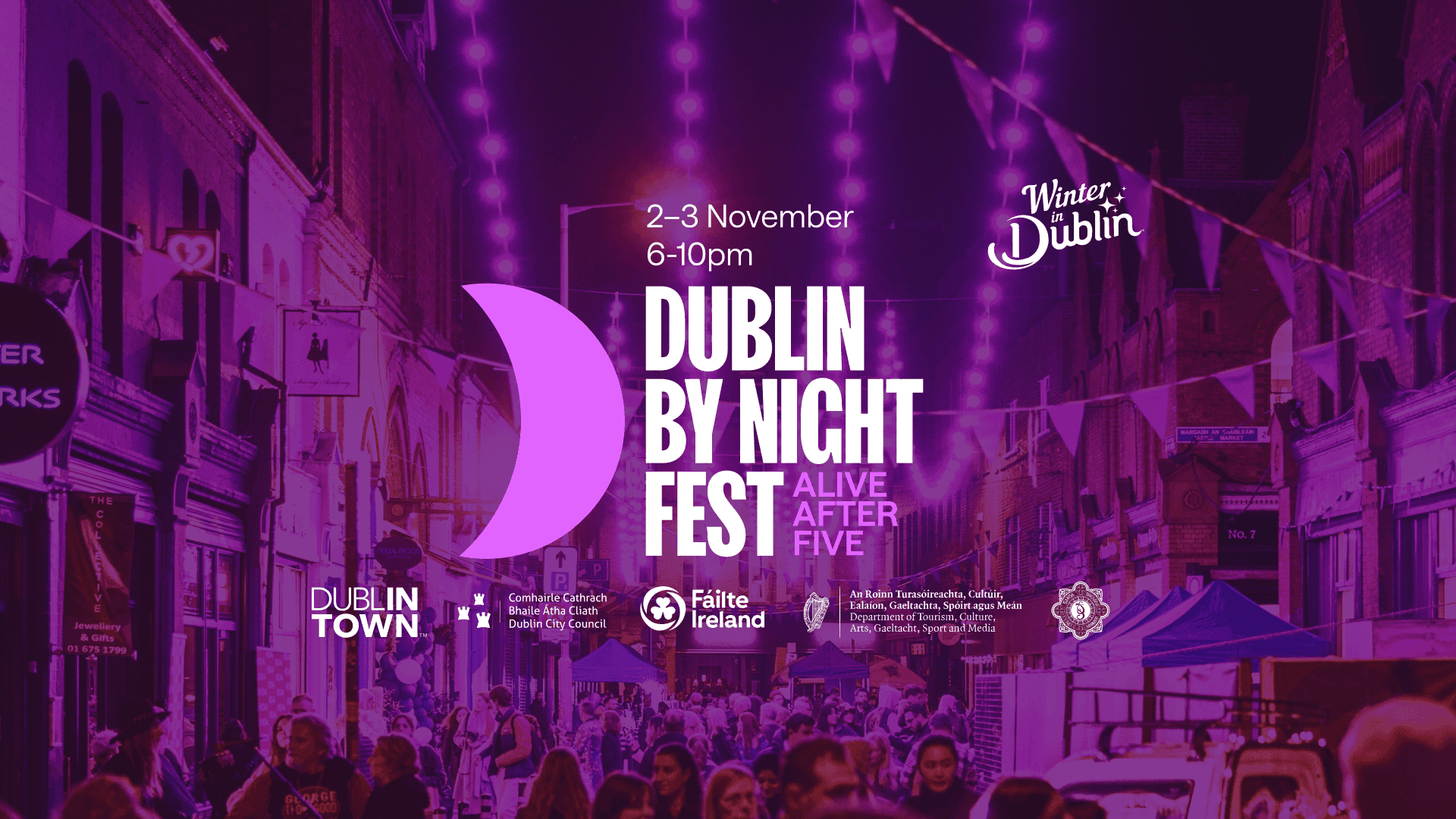 Dublin by Night Fest: The City Alive After 5!
Following the success of the Purple Flag event last year, we are thrilled to share the exciting news that it is happening again, bigger and better under a brand new name, the Dublin by Night Fest. The aim is to bring the city alive after 5 with music, arts and culture, food and shopping through a night market!
In addition to the continued support of Dublin City Council, DublinTown now has the support for this event from Failte Ireland, under the Winter in Dublin programme, and the Department of Tourism, Culture, Arts, Gaeltacht, Sport and Media. We will be working together as equal partners in organising a fantastic two-day celebration of Dublin City's amazing night-time economy and the city's Purple Flag status for Dubliners and Visitors alike to enjoy.  
Purple Flag is the name of the international award that recognises excellent places to go for a night out. The Dublin by Night Fest will see promoted activities take place on both the city's north and south sides. This will include arts culture, food and beverage, cooking demonstrations, street animation, music and retail opportunities.
There will also be movie screenings taking place on a large outdoor screen, so grab some of the delicious food that will be available, pull up a chair, sit back and enjoy a unique experience!
SAVE THE DATE!
Thursday, 2nd November: Drury Street & South William Street from 6 to 10pm.
Friday, 3rd November: Capel Street & Lower Mary Street from 6 to 10pm.
The two-day celebration will include on-street activities curated and managed by the partners and will be complimented by in-venue activations by local businesses.  
This is the ideal invitation for Dubliners and visitors to re-engage with the city in a positive friendly atmosphere after dark.