Supervalu Talbot Street Relaunch
With its new transformation complete, SuperValu Talbot Street is pretty much unrecognisable…
On Monday SuperValu Talbot Street relaunched their new store layout and given by the crowds that flocked the doors, people are absolutely loving the new store redesign!
To see what all the fuss was about, we popped into the revamped store to check it out!
Walking in through the entrance, the place is pretty much unrecognisable from before. With everything spaced apart, the place looks as if it has doubled in size! With a new salad station, fresh food to go and a brand spanking new coffee counter, every corner of the store has had an extreme makeover.
Who said there's no such thing as a free lunch?
Straight away we were greeted by a team of smiling staff and handed a store loyalty card. As part of SuperValu's relaunch, they are offering a free lunch every time you buy five so make sure to swing by the Talbot Street store and pick up a loyalty card in-store to snag yourself a free lunch! It doesn't get much sweeter than that..
Decked out with new floors, Supervalu's Deli counter and Frank & Honest café have had the most extreme makeovers!
First off, we checked out the newly renovated Frank & Honest Café. Running the show is a qualified barista on hand to whip up the best coffee in town with the speediest of service! After ordering a chai latté and an Americano, we blinked twice and they were in our hands!
Next we checked out the new Deli counter where the massive selection of fresh food and smells turned us from peckish into hungry. The new deli includes a salad station, extended hot food counter and what we enjoyed the most.. a Burrito Bar.
Check out Carmel serving up some super fresh ingredients from the brand new burrito bar..
With food prepared only ten minutes up the road in Killester's Kitchen Kitchen, produce is lovingly prepared using only fresh and in season ingredients. We can certainly vouch for this freshness after purchasing a wrap with every kind of filling possible! An explosion of colour, the wrap was also served up within what felt like seconds and always with a smile.
Don't believe us?? Check it out..  Some of you might not even recognise the place!
In short, we left the revamped Supervalu Talbot Street fully fed, merry and ready to make use of our new loyalty cards!
The best part? To celebrate their new launch, Supervalu are kindly running a competition to win the value of €20 to spend in store every day until Sunday the 2nd of April!
How to win?
Simple. All you have to do is like and share this video on Facebook; https://www.facebook.com/SuperValuTalbotStreet/videos/1303133389769429/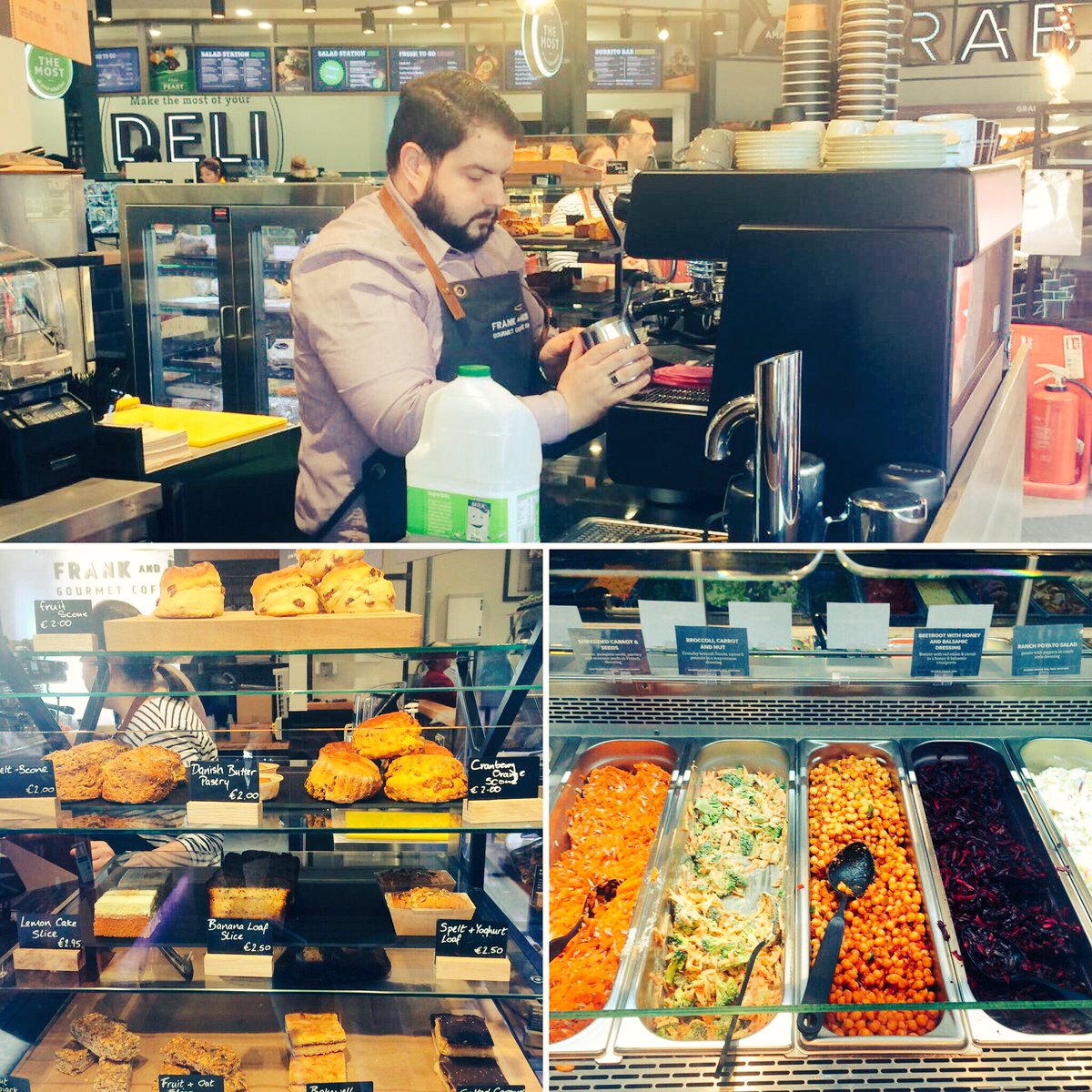 A completely different Supervalu than the one you knew before, the Supervalu Talbot Street store is warm and inviting, stocked with fresh and in season produce, great value and always with the best of customer service. Whether you're in a hurry looking for a quick lunch time fix or want to sip a coffee and watch the world go by, Supervalu Talbot Street has you covered.
Don't forget to share your foodies escapades with us on Instagram using the #DineinDublin hashtag!